Approved direct marketing company and sale from the farm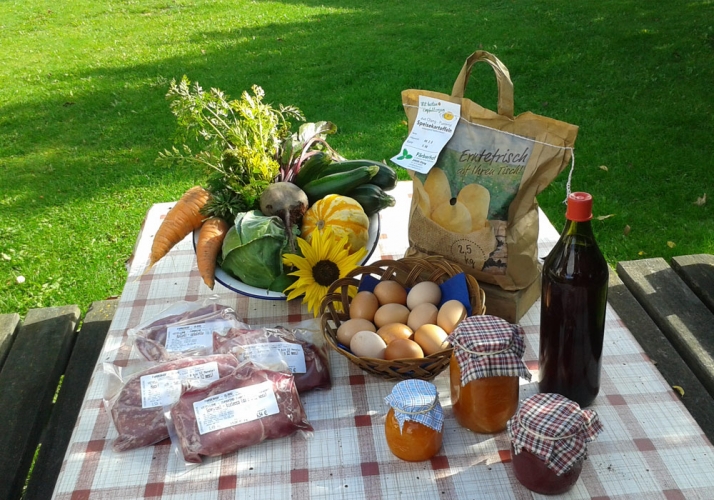 All products at the Färberhof come from our own production.

The Färberhof is a small family business with acquisition, which has switched from milk production to suckler cow husbandry. We can not and do not want to produce mass-produced goods, so we ask our customers for longer waiting times for understanding.
Fresh meat from our calfs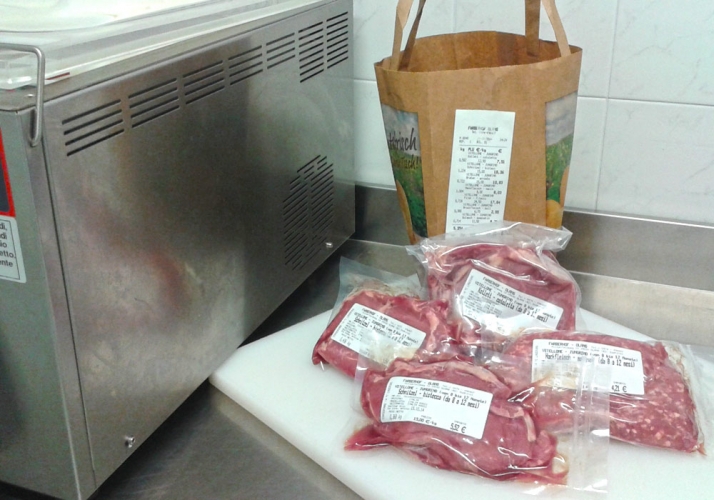 The calfs from our suckler cow husbandry enjoy a free run in the open range having always at their disposition the uptake of their mother cow's milk. As a supplement they are fed with raw fodder from the farm. Nine months old they will be slaughtered in our own abattoir, cut up in our processing room with cold storage cell, and finally vacuum packed in handy portions. A mixed meet packet contains 5 to 10 kg filet, pieces of roast, cutlets, cap of rump, goulash, chops, ossobuchi, boiling meat and mincemeat.

Individual convenience will be gladly considered if possible.

Advance orders have always priority as long as stock lasts.
Delivery of the packets by agreement.
Our Fresh Potatoes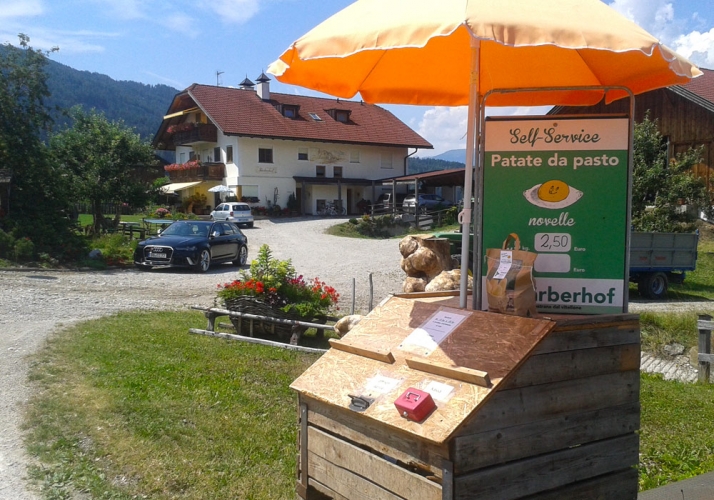 Already in July the first fresh potatoes are available. The late varieties of potatoes for the winter season are harvested in August resp. end of September. The potatoes are packed in 2,5 kg bags, in 5 kg, 10 kg or 25 kg sacks. They are delivered weekly to our customers: gastronomy, catering trade etc. A small part will be sold on the farm.

New: Self-service potatoes
Put your money into the box on our farmyard and take out your potatoes, anytime!
Fresh Eggs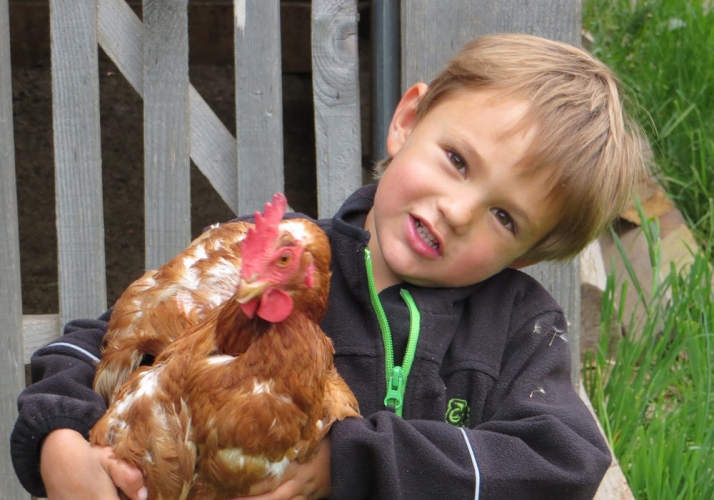 From our happy chickens – as long as stock lasts.
Fresh raspberries, redcurrants, strawberries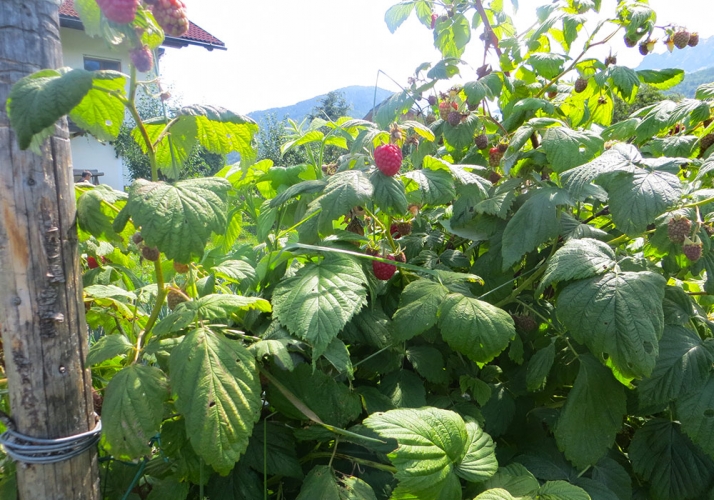 gladly while stocks last
Sugar beet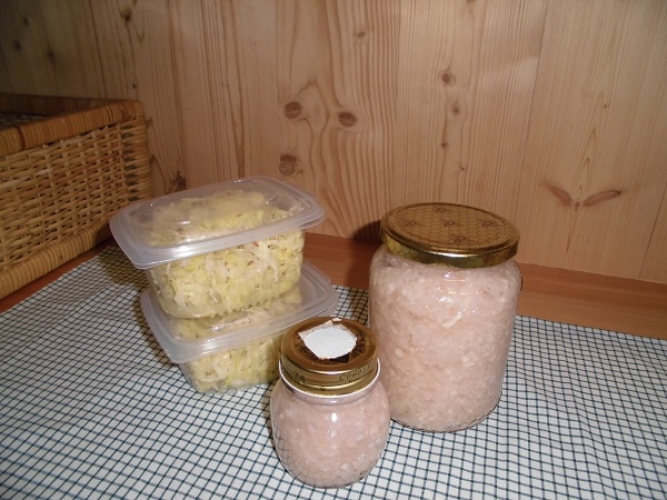 The sugar beet from our own field will be prepared in Autunn. You get then the ripe sugar beet in October, November and December; as long as stock lasts.
Fresh vegetables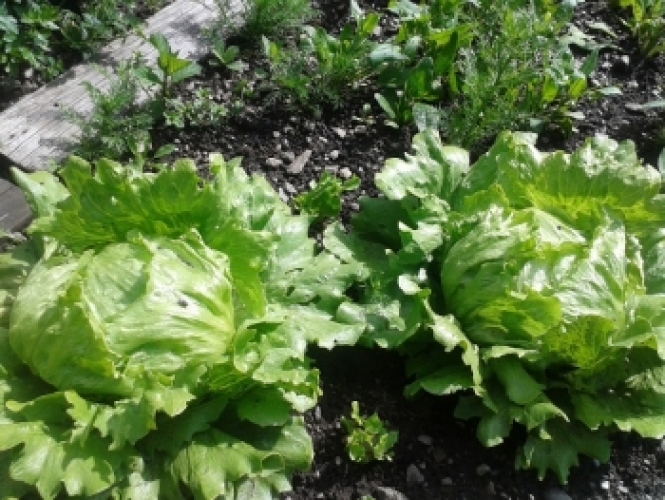 According to season: lettuce, cabbage, courgettes, beans, carrots, as well as herbs from our garden.
Our farm products are all produced on the Färberhof in Valdaora, Val Pusteria, Dolomites, South Tyrol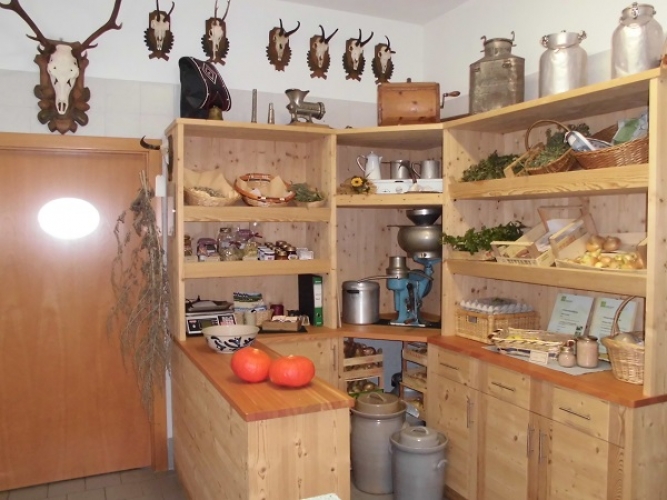 We offer fresh meat packages, potatoes and vegetables.